People are always rushing and have no time to take a step back and relax. With these few tips, you'll feel like you're doing a good job!
Make your bed in the morning!
Making your bed in the morning would make you feel like you've accomplished something, even if it's small. It'll motivate you to do more throughout the day!
Get up and organize!
If you're not doing anything, make use of the time! Tidy the sofa, organize your cabinet, or fix your shoes. The small things really help you feel as if you're organized.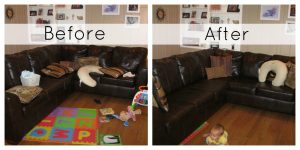 Never leave the room empty-handed.
Make it a habit! Always clean the small things, you'll notice a difference.
"My week is too busy, I don't have time for anything! What's going on?"
There's always time, you just don't realize! Invest in a calendar or a bullet journal, and get your things together!
Say "Ta-da!" when you finish something
You will feel proud of yourself, you deserve a pat on the back!
---
– Layan Srour
In LOVE with music & art. My GOOD different power is making everyone feel GOOD!