Many of us ask this question. Especially when the going gets tough, when you find yourself in a sticky situation. You sit and you wonder about the reason behind your existence. The role that you are meant to play. The purpose of life.
Most of the people that you ask probably can't give you an answer either, and there's a simple reason.
There is no unified purpose of life, and no one but yourself can help you find it.
Your purpose is something that is tailored for you. You might share some aspects with someone else, but only you as a person can truly find your purpose in life.
These three steps might help:
1. Live.
2. Experience.
3. Be patient.
In short, you need to live your life second by second and minute by minute and experience the events happening around you to the maximum, and that's in order to realize the meaning behind everything, and how it propels you forward towards where you are meant to be in this universe even when you think that it pulls you back, but be patient. Let everything that happens, the good and the bad, shape you towards the marvelous human you are. You will get there, the longer the wait the sweeter the finish.
For some people, life purpose involves around family. For some it's helping people. For some it's simply living this life and getting the most out of it. Go out there, live and experience, and let your purpose find you.
Until next time, good luck.
---
– Mustapha Zebdawi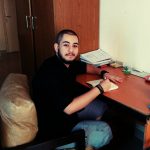 Physical therapy @ BAU. Firm believer in the physical mental & social wellness triad. My GOOD different power is self-determination.